The first full week of May in Canada is recognized as mental health week, led by the Canadian Mental Health Association (CMHA),  who are now celebrating 100 years of service.  This week can be viewed as a time to move the conversation around mental health forward, as well as be vocal – hence the annual campaign's hashtag:  #GetLoud.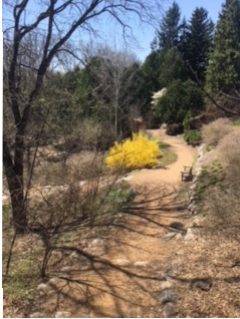 In my time as Executive Director of the CMHA, one of the most valuable opportunities experienced was being a part of a group (of whose membership included Klinic), that brought the Mindfulness Based Stress Reduction program to Winnipeg.
I have previously written about my experience here and the impact that working with our teacher had on me.  Over the years, I have had the amazing opportunity to hear from so many others that have benefited from this work.  I often think we need a second campaign, #GetQuiet for mental health.
Practicing mindfulness has allowed me to develop a different relationship with my thoughts – but as is often the case, my mindfulness practice can wax and wane.  I can struggle with bringing it alive in my everyday work. Like many people, my workdays are often chaotic, over scheduled, and leave little room for deep reflection, without serious intention.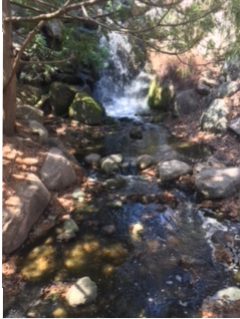 Over the past year, I have been reflecting on how I could better build this bridge: both back to my practice and between my practice and life.  When I saw that Janice Marturano was leading her acclaimed Finding the Space to Lead workshop a quick eight hour drive away, I decided to make the journey.
Many aspects of this workshop renewed and challenged me; one element I would like to share, is my attempting to identify my personal list of leadership principles- essentially, what guides me? How do I know if I am off course? What happens when my principles feel at odds?
I am currently sitting and looking at the list I wrote on my index card last Friday-some of the words are:
Responsiveness
Compassion
Trust
Curiosity
Belief in doing better
Fallibility
I was interested to see both the similarity, and differences, in words shared in the workshop.  Janice shared a word cloud of what research shows are the most common leadership excellence traits people list in others- the similarities are striking.  Most notably, the traits all speak to presence.  We all want to be heard and seen, by someone who is present for us; practicing mindfulness has the capacity to support this, but it can be challenging.   This world does not make it easy to be present, and it is common for moments to arise that many of us would probably rather not be present for.  In leadership positions, these can include tough conversations, admitting mistakes and leading difficult change. We have internalized that good leaders are busy. We have glorified busyness; we are busy, moving quickly-the antithesis of what can be required to cultivate presence.  Can we hold both these things together? Can I close my door and take a purposeful pause over a cup of tea? Is it a leadership failure when we ask for time to reflect?  These are the kinds of things I heard participants, including myself, struggle with.  How do we communicate and also reduce meetings? How do we create space for our colleagues and ourselves in our work?  How can we lead by example in supporting presence in the workplace? Some suggestions that arose from the workshop:
Phone free meetings and desk time
Purposeful pauses to begin meetings
Supporting others to take time to reflect or think about discussions
Never saying we are too busy to go to the washroom… Stop glorifying busy
An end to multi-tasking (research shows you aren't really pulling it off – even if you are sure you are)
And as always, sitting with silence as opposed to filling it, can leave space for amazing things to come forward
If you are interested in learning more about Mindful Leadership you can visit the Institute website -you may want to sign up for their mailing list as plans are in the works to hold this one day workshop in Winnipeg, this fall.