Nicole Chammartin is the Executive Director of Klinic and SERC. The work of these organizations focuses on; health, community development, mental health, sexuality, equity, and social justice. In this blog Nicole writes about the important work of these organizations, leadership, and the larger world of community and sexual health.
This past week I had the chance to gather with many of my colleagues from community health across Canada and the Western U.S. as part of the Canadian Association of Community Health Centres (CACHC) 2018 Summit and AGM.   It was a wonderful opportunity to get together and talk about the community health movement and what we can learn from working together.  At first, I was unsure if there was a lot of overlap in how we provide services, given the significant differences between our two systems.   With this in mind, I was eager to learn where we may cross paths, especially since I was expected to speak about this topic on a panel.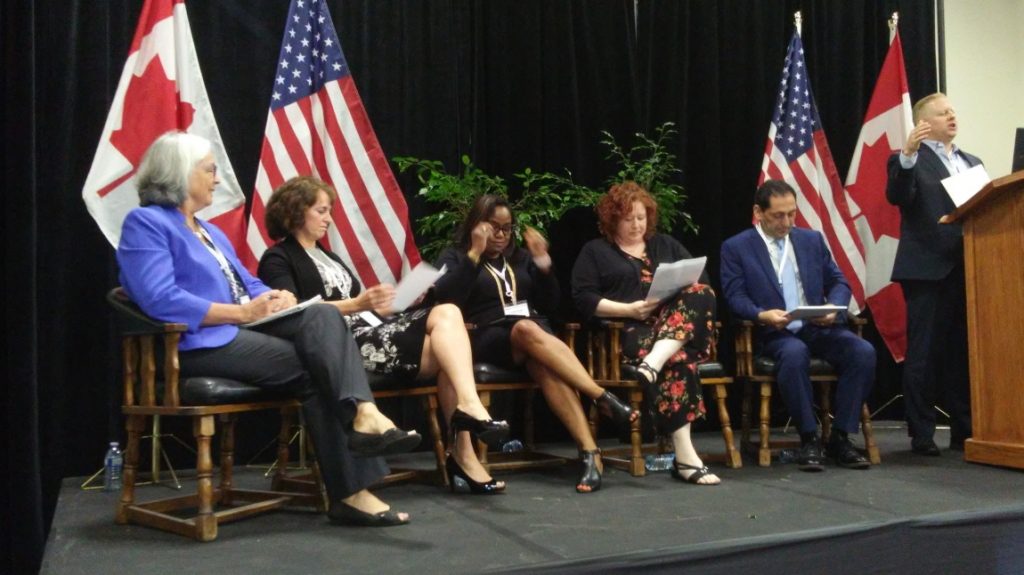 Here are some notable overlaps that were highlighted in a survey CACHC released in concert with the event:
77% of Canadian CHCs and 95% of U.S. CHCs currently provide integrated, team-based care and support in 5 or more areas of health services such as: inter-professional primary care, behavioral health (mental health and addictions), dental care, pharmacy services/care, and urgent care.
100% of Canadian CHCs and 82% of U.S. CHCs currently integrate health services with other programs and services that address the daily social and environmental factors impacting the health of those they serve, such as housing, education, employment and other factors.
74% of Canadian CHCs and 85% of U.S. CHCs are leading efforts to stem the opioid crisis in their communities through 4 or more services and strategies such as: training of clinicians and staff on evidence-based opioid prescription and de-prescribing practices; patient and public education regarding risks associated with opioids; Medically-Assisted Treatment for opioid use disorder; alternate treatment programs for chronic pain; and operation of overdose prevention services and supervised consumption services.
These conversations took place against several backdrops that, over the course of the week, slowly became a bit of a low hum in my brain… and it said things like- yes it can happen here.  No, we are not special.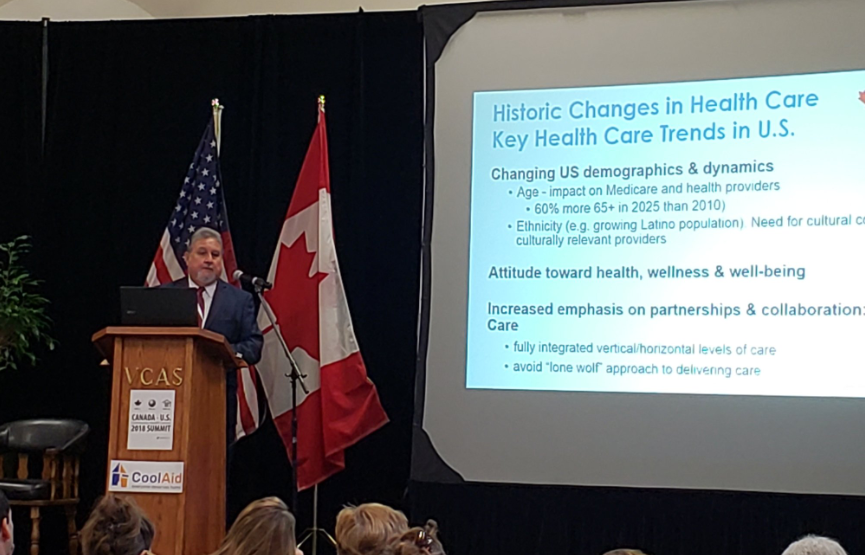 This past week the news included: testimony of a University professor to the U.S. Senate in relation to her reported experience of sexual assault by a United States Supreme Court nominee; the new Ontario government (who had already repealed updated sexual education curriculum to pre-consent-based era) was halting expansion of, and threatening to shut down, supervised consumption sites. There was a major tornado in Ottawa that caused havoc, including a real issue of food security and shortage for those without power; a Nova Scotia women wrote an article about the barriers she faced in accessing an abortion and another article responding to ads playing in Saskatchewan extolling the virtues of residential schools.
Though these stories are separate, directly or indirectly, community health centres can play a role in supporting folks who have been impacted by issues like these.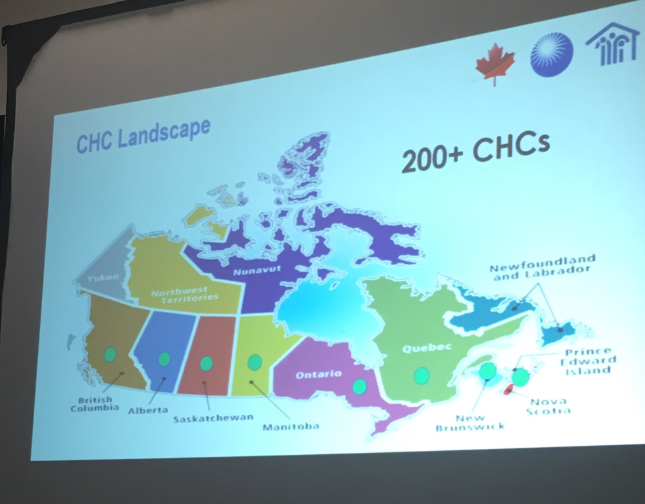 At Klinic, we offer counselling for survivors of sexual violence in Manitoba (learn more about SACP here); because of this role, media often call on us when there are prominent stories of sexual assault in our world.  Since the #MeToo movement, this is almost a weekly occurrence, and sometimes daily, such as right now during the Senate hearings. Our role in these times is to try and talk about what survivors experience, what they may need, and how this type of scenario may impact survivors.   I say the same thing every time: survivors need to be heard and believed, and they need to hear others be heard and believed.  Sometimes, media asks if I think things are changing in our society.  This week, the answer I gave was 'I guess we will see how good we are at changing when it really matters, when the power imbalance is staggering and the need to protect power is so strong in the few that hold it.' In my experience, that is when we fail.
However, I digress…so, how does this list seemingly relate? Sexual assault, harm reduction, tornados, abortion, racism…
Each time we watched a screen, talked about what was happening, listened to a colleague problem solve through one of these many crises, most of us were able to say that those things happen everywhere.  There is no border between poverty, substance abuse, oppression, misogyny, racism, unprecedented levels of natural disasters; these things happen everywhere.  Community Health Centres are at the heart of supporting those impacted.  If we think that because we are on one side of a border, then we are protected and that we are different, then I challenge you to pay greater attention to the sameness.
In the sameness perhaps we can also find our common humanity and harness this to make a better future for those who will inherit this place, wherever you live.